Lady Chabli
The Lady Chablis (born Benjamin Edward Knox in 1957) is an American entertainer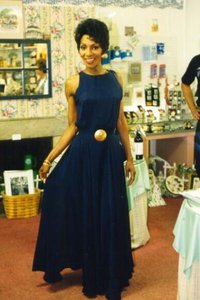 Chablis became notable in the early 1990s when she was featured as one of Savannah's colorful characters in John Berendt's book Midnight in the Garden of Good and Evil, based on a true crime story. In the book, Chablis and her larger-than-life adventures provided a counterbalance to the darker narrative of murder that was central to the book.

Chablis played herself in the 1997 movie of the same title, directed by Clint Eastwood and starring Kevin Spacey and John Cusack. Chablis made several appearances on talk shows when the book and the movie were released.

Chablis frequently performs at her "home" nightclub of Club One in Savannah. Chablis also continues to travel the US performing at various venues and special events, such as gay pride gatherings. She has also appeared on radio shows.